Past Events
Storytelling Evening & Dinner with Photographer Sue Rynski on the Underground Rock'n'Roll Scene
Storyteller:
Photographer - Sue Rynski
SUE RYNSKI – Photographer
THE UNDERGROUND ROCK N ROLL SCENE
             Do you love Rock'n'Roll? What does Rock'n'Roll do to us and for us?? Photographer Sue Rynski was born in 1954, the year of the birth of Rock'n'Roll. She grew up with the high energy live rock music of her hometown Detroit. Its powerful energy and emotion took hold and became a part of her art and her life. From the early days of punk rock to the underground rock scenes today, Sue has created a body of photographic work that captures the very essence of rock – raw, wild and fun. Her work is acclaimed by prestigious curators and has been exhibited in the US, Europe and Japan, notably at the Rencontres d'Arles photography festival in 2010. Sue studied at the Rhode Island School of Design, the American Center for Students and Artists in Paris and the University of Michigan School of Art. She is often invited to lecture on photography at institutions such as Paris' IESA Institut d'Etudes Supérieures d'Art and the CELSA Sorbonne.
At this Storytelling Evening Sue will welcome you into her personal Rock'n'Roll world through her photographs and her story. Showcased will be some of her current work meant to surprise and challenge the viewer to see the subject of Rock'n'Roll in a new way, presenting glimpses of moments that evoke the essence of rock on a universal level. A shot of energy to cure the mid-winter blues! Check out her amazing portfolio here http://www.suerynski.com/
The hearty and sumptuous menu is below and will include beer, wine and other beverages served. Space is limited. Any questions feel free to call 06 33 41 70 01. Suggested attire……. JEANS of course! Hope you can join this Storytelling Evening…..ROCK ON!!
Storytelling Evening & Dinner with Aurelia Hascoat – Actor & Improvisational Artist
Storyteller:
Aurelia Hascoat Actor & Improvisational Artist
Aurelia Hascoat Actor & Improvisational Artist
This Storytelling Evening features Aurelia Hascoat who will take us on a journey of her life as an actress and improvisational artist. Growing up in Paris, Aurelia always wanted to be an actress (her speech for the Oscar has been ready since she was twelve) and started with improv at the age of 15. After a few degrees in English and Marketing followed by extended travel to the US she returned to France where her passion for acting and improv reached a turning point. After reading the Stanislavski book « An Actor Prepares » (the most famous acting training book ever written that has inspired generations of actors), she hesitated no more and jumped into the acting world for good. As Henry James said « It's time to start living the life you've imagined ».
Embarking on a path of formal training, she is versed in American acting techniques. In parallel, she joined the oldest improv group in France. Founded in 1987 this is the LIFI (Ligue d'Improvisation Française or French Improvisation League). She has performed in more than 200 competitions, with a slew of trophies under her belt, in leading venues such the Elysées Montmartre, Cabaret Sauvage, and Bataclan. She takes her improv skills into corporate and academic environments running workshops and seminars with firms such as SCNF, Les Echos, Addeco, Society General, and the Rothschild Group. At the secondary and primary level, she has coached as many as 200 students.
Her creativity doesn't stop at acting. A writer, she has penned and performed in the one-woman show « Aurelia in the City ». Teaser here: https://www.youtube.com/watch?v=gywDUVj6dyI. She also wrote and featured in a play about the Mona Lisa and what would happen if she could talk. Entitled "LISA", performed in Paris and at the Avignon 50th festival, Aurelia (alias Mona Lisa) wipes off her enigmatic smile and actually tells us what she thinks. See an excerpt HERE https://www.youtube.com/watch?v=HwGQVA5VgBk
In addition to sharing some acting techniques she will showcase her improv skills "on the spot", and will entertain us with enactments of scenarios suggested from attendees.
Storytelling Evening & Dinner with author Gin Piau on Bollywood and her book "Shah Rukh Khan's Universe"
Storyteller:
Gin Pau Author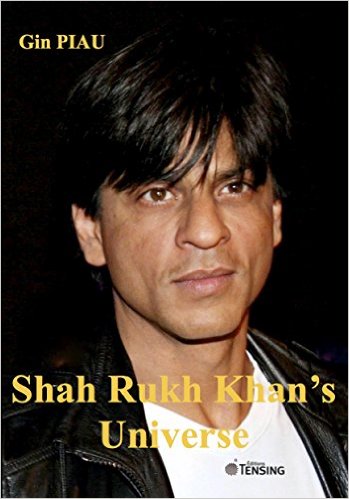 BOLLYWOOD
and the book
"SHAH RUKH KHAN'S UNIVERSE"

This Storytelling Evening featured Gin Piau, speaker and author of Shah Rukh Khan's Universe. First written in French, she presented the English version on the leading actor of Bollywood. Gin grew up in Normandy. As a child of 10, a film of a lavish party in India sparked her fascination. The scenes affected the young Gin…..a thousand invitees hosted in an embassy garden in Delhi, Indian ladies in Saris, men dressed in their traditional outfits surrounded by gigantic trees with large flowers, thousands of birds in the sky. The nature, landscapes, luxe and refinement of this rich culture held a lasting impression.

Fast forward 20 years, a span that included a successful career at the British Embassy in Paris as a Commercial Officer in charge of export and official visits. On a commercial trip to India she was invited by the first Secretary to stay at the embassy in Delhi and attended a festive party at the Ambassador's Residence where she experienced a "flashback" to the impressionable film she saw as a child. This reignited her passion for India. It was meant to be!

This visit sparked an eager desire to discover India further…the architecture, cuisine, religions, languages, tourism, music, people and of course BOLLYWOOD and the leading actor Shah Rukh Khan. It is said "if you like India, you like Bollywood. To know Bollywood is to understand India". The name Bollywood has become fashionable not only through films but in fashion, cuisine and dance. However, few people know exactly what it stands for. In this presentation, Gin Piau told incredible story of Bollywood, the origin, name, format, music, dances as well as the visual codes. And she weaved in the story of the iconic Bollywood Actor Shah Rukh Khan.
Storytelling Evening & Dinner with Imre Bernath Trapeze Artist (Cirque du Soleil)
Storyteller:
Imre Bernath - Trapeze Artist
                                       A Journey in the Air
This Storytelling Evening featured Imre Bernath who will take us on a journey in the air telling us of his escapades with the Cirque du Soleil and as a Trapeze Artist, and Aerial Acrobat. He also has a slew of more "grounded" stories around his career as a clown amusing audiences across the globe with shows in Japan, North America and Europe and appearances at the Avignon Theatre Festival, Berlin Street Festival, Zurich Theatre Spectacle and the Hungarian International Circus Festival (second most famous circus in the world).
Growing up in Hungary, at four years old he played the role of a shepherd in a Christmas play and realized he could make people laugh. This triggered a love for acting and comedy which he combined with another passion….gymnastics. A member of the Hungarian National Gymnastic Team, he was trained in the high bar (his favorite) as well as the pommel horse, rings, vault floor and parallel bars. Imre won the title of Best Junior Gymnast in Hungary in 2002. At the age of 15 he started to prepare for the Olympics but a sudden closure of his gymnastic club due to the coach leaving opened up other options. This led to a rich career studying with four great icons. Philippe Gaulier, the French master clown, pedagogue, professor of theatre and founder of École Philippe Gaulier, a prestigious French clown school in Étampes outside Paris. Peter Shub, the legendary American actor, clown and vaudeville show director. Avner Eienberg an American vaudeville performer, clown, mime, juggler, and sleight of hand magician.[1] and David Shiner an American actor, clown, playwright and theater director.
The dinner and dessert, always a tantalizing feature of every Storytelling Evening,  featured Truffle popcorn, French Dip Roast Beef Sandwiches & French Dip Portobello Mushroom Sandwichess with carmelized onions, Potatoes au gratin, Endive Spears with goat cheese, other items and Marscapone Cheesecake with maple drizzle and speculous crust. Wine and other beverages served.
Storytelling Evening & Dinner w/ Meredith Mullins – Photographer & Author
Storyteller:
Meredith Mullins - Photographer & Author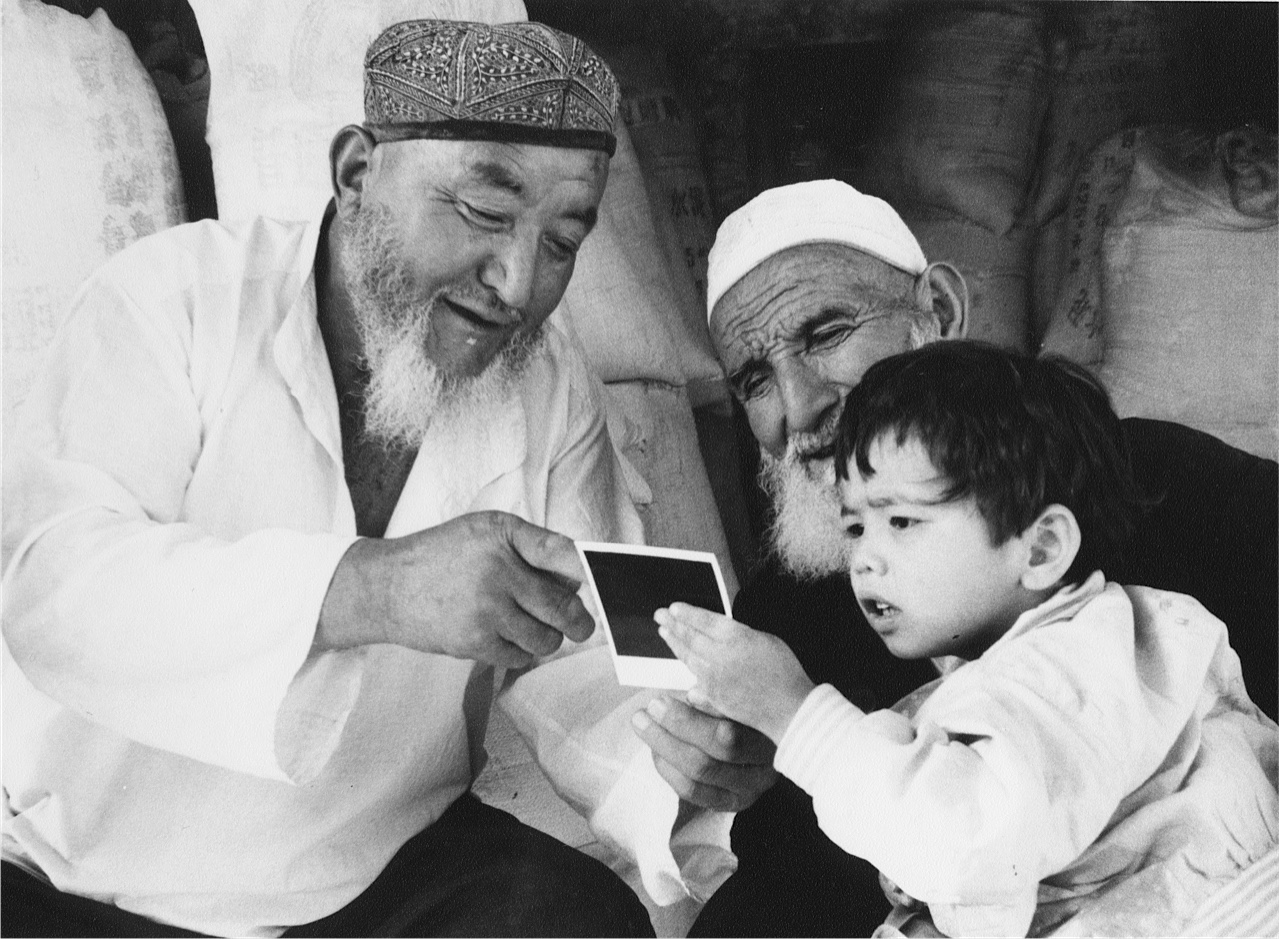 Storytelling Through the Faces of the World
          American photographer and author Meredith Mullins will take us on a storied journey around the world, confirming a traveler truth—it is the people who are the stories. Through Meredith's vivid and personal photographic portraits and her stories of adventure, we will travel to Senegal, Afghanistan, India, Turkey, Hungary, France, Kyrgyzstan, Uzbekistan, and China.
          How do you gain the trust of people in a distant place? How do you capture their hearts and souls in a fleeting "decisive moment"? How do you begin to uncover the layers of life so that you find the spirit of a place and discover the scenes and characters that are part of the unfolding stories?
          These are questions for every traveler and for every roaming photographer. Meredith will share her insights through her original fine art photographs and a visual presentation of her travels.
 The backstory:
Meredith has been photographing since the age of seven and writing (or at least making up book titles for future creations) since the age of ten. She lives on the serene Ile St Louis (quiet, except during ice cream season), wanders the city constantly as a street photographer, and travels anywhere she can for any reason.
She has won numerous awards in photography and supports emerging photographers through her teaching, her work as a juror for competitions, and her work as co-founder and director of the International Fine Art Photography Program. Her photographs are in museum collections and private collections around the world.   In her writing life, she is the author of the award winning book "In A Paris Moment" and a contributor to several blogs and publications, including France Today, Bonjour Paris, OIC Moments, and National Geographic Education.